Beyond the confines of residential building, the functionality of flooring IS an extremely important aspect of any structure that requires functionality. From healthcare, education, retail, and hospitality, flooring is required to not only be solid and aesthetically pleasing, but highly functional.
---
While stone, concrete, and wood are the traditional flooring materials, their aesthetic qualities cannot be separated from their hardness. When it comes to large buildings where great activity is underway, there's an inherent need for something durable, yet soft. To address these use-cases, builders often choose what is called resilient flooring.
What is resilient flooring?
Resilient flooring is a grouping of flooring building materials that offer firm footing yet provide a level of give, or 'bounce back.' In other words, resilient. This allows floors to be more comfortable, an important aspect where there is high foot traffic and a need for surfaces that have more give.
Whether it's in an educational setting with young children running around, or a healthcare facility where surgeons stand for hours and nurses and techs are constantly on their toes, the need for durable yet comfortable flooring material is critically important. As defined by the Resilient Floor Covering Institute, resilient flooring answers this call as "a non-textile floor that provides underfoot comfort and characteristically bounces back from repeated traffic or compression."
Benefits of resilient flooring
The major benefit of resilient flooring is its toughness – durable, yet providing some give. This is a major need for a variety of businesses for the following benefits:
Ergonomic advantages
Slip-and-fall prevention
Noise reduction
Sustainability goals
Cost savings from not having to replace easily worn flooring
---
6 Types of resilient flooring
1. Luxury vinyl tile (LVT)
Luxury vinyl tile, or LVT, tends to be the go-to option for resilient flooring material. Vinyl is a low-cost material that offers minimal maintenance, well-understood installation, and a large degree of design flexibility. LVT is made by compressing multiple sheets of PVC vinyl into tiles, with a final layer of vinyl and urethane coated to increase protection and comfort. Since they are tiles, LVTs can be laid out to mimic traditional tile and wood plank patterning, as well as stone, concrete, and marble aesthetics, giving builders a further edge with design. Additionally, if damaged, LVT can be readily replaced individually, as opposed to its cousin, sheet vinyl.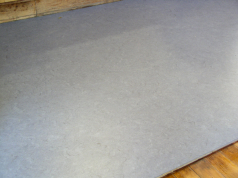 2. Sheet vinyl
Sheet vinyl defines itself as vinyl in the form of sheets rather than tiles. It maintains the benefits of LVTs, although the nature of sheeting limits the design options. Sheet vinyl is also prone to curling, as the material comes in rolls, and it presents a more challenging replacement situation considering the flooring is in large sheets, rather than individual tiles.
Sheet vinyl is commonly used in healthcare due to its ease of installation, durability, and waterproofing. While LVT is also waterproof, applications where liquid is often on the floor may benefit from reduced separation between flooring materials (tiles vs. large sheets).
The major downside of vinyl in both LVTs and sheet vinyl is its relative sustainability. PVC has with it life-cycle concerns regarding the use of toxic phthalate plasticizers in manufacturing and its chlorine-based chemistry. To this end, in 2015, the Vinyl Institute formed the Vinyl Sustainability Council to bring together partners across the vinyl value chain to develop and implement the strategy and tactics to move the U.S. vinyl industry forward.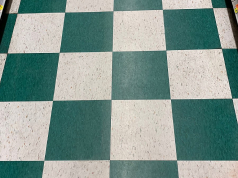 3. Vinyl composition tile (VCT)
Vinyl composition tile, or VCT, is an older flooring material made up of vinyl, limestone, and other bits of material. Prior to the rise of LVTs, VCT was the go-to for commercial and industrial buildings.
Still in use and technically resilient, VCT offers less than LVT. While LVT is 100% vinyl, the mixed material of VCT makes it more porous, an obvious detriment to any application where liquid commonly encounters the flooring surface. Additionally, VCT is limited with design options, and the finish is less resilient than LVT, requiring more maintenance, such as waxing.
VCT is still an option for resilient flooring, especially a lower-cost option, however builders and designers alike prefer the improved resilience and design flexibility of LVT.
4. Linoleum
Before there was vinyl, there was linoleum. Very similar to vinyl in terms of resiliency, linoleum is a natural product created primarily with linseed oil and limestone. When put head-to-head with vinyl, linoleum offers less resilience in terms of water protection, is far more limited with design options, and requires significant maintenance. Costs are similar, but when factoring in the maintenance, linoleum is higher in the long-term.
Linoleum continues to edge out vinyl when it comes to sustainability. Instead of the petroleum-based PVC that vinyl is made of, linoleum is a natural product that is made from linseed oil from flax plants, a sustainable crop, and limestone.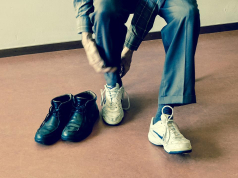 5. Rubber
A natural material used to make resilient flooring is rubber. In addition to providing extreme durability and comfort, rubber is a great acoustic insulator. It's a popular choice for flooring where occupants are the most vulnerable, such as school children and medical patients.
Originally sourced from rubber trees, and perhaps the most naturally pure resilient flooring material, most modern rubber is synthetically produced. Synthetic rubber manufacturing can introduce harmful volatile organic compounds, or VOCs. Workarounds to avoid this have been underway and can be found in some products.
The biggest downside to rubber is the high upfront cost and complex installation. For large spaces, this can easily become cost-prohibitive, leading builders to opt for cheaper alternatives like LVT and sheet vinyl.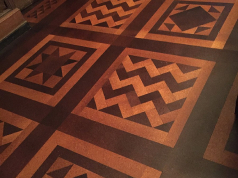 6. Cork – mostly resilient
Cork is a natural and renewable resource harvested from cork oak trees. Cork flooring offers strength, yet a soft surface and fantastic insulative properties. The weaker durability of cork makes it mostly resilient, as the material wouldn't do as well in applications with high traffic. Low-traffic and residential applications are a great fit for cork, especially when sustainability concerns are a high priority.
---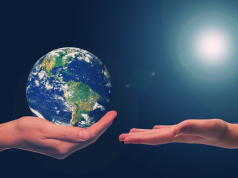 Is resilient flooring sustainable?
One of the challenges of sustainability with building materials is transparency. Resilient flooring is one of the most transparent materials on the market, making it far easier to address sustainability and make a sound choice.
The following product transparency documentation are used by manufacturers to disclose the the sustainable attributes ility of flooring materials:

Environmental product declarations (EPD)
Material health declarations including Cradle to Cradle®, Health Product Declaration®, Declare™ labels and others
Low-emitting materials certificates including GREENGuard Gold, Indoor Advantage Gold, Clean Air GOLD and others
NSF/ANSI 332 Sustainability Standard for Resilient Floor Coverings
FloorScore
---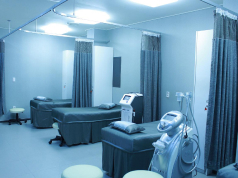 Recommended applications
Retail
Retail is synonymous with high foot traffic, leaving builders to seek out durable flooring that can take the load. Resilient flooring not only offers retail builders durability, but the comfort aspect is also surprisingly important for shoppers. Flooring design and aesthetics is also important in retail, and for some brands it is incredibly important, making options like LVT highly desirable.
Healthcare
Resilient flooring is a must in healthcare. Every aspect that makes it resilient flooring is needed: ergonomic comfort, durability, and low-maintenance. Whether it's patient support, nurses and techs running to and fro, and surgeons standing all day in the operating rooms, flooring with a give, that is also easy to clean and maintain is critical.
Education
Similar to healthcare, resilient flooring is highly desired in educational facilities. With school children running, playing, and spilling, a hardy but comfortable, easy-to-maintain flooring is essential. Schools have janitorial needs rivaling that of a hospital, and low-maintenance floors help schools to function better.
General commercial
From office spaces to warehouses, flooring is a critical component. Especially in warehousing and manufacturing, the trio of durability, low-maintenance, and comfort are paramount to a high-functioning operation. Considering the size of such facilities, and it's easy to understand why low-cost options like sheet vinyl and LVTs are typically sought after. In many applications, acoustic and insulation are also important, two other desirable aspects of modern resilient flooring.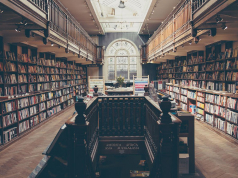 Hospitality
Hospitality applications are, after all, always looking to maximize hospitality. The comfort and acoustical control provided by resilient flooring helps to create the atmosphere that hospitality outfits are seeking for their guests. When the guests have left, the floors need to be durable and easy to maintain for the next round.
Perhaps the one arena most sensitive to aesthetics, resilient flooring options like LVT provide the hospitality industry with a tremendous palette from which to create. There's no need to discount some of the less common resilient flooring options like cork and rubber: these two can be creatively used within hospitality for both aesthetic, functional, and sustainable virtues.
Civic spaces and government buildings
It's certainly difficult to discount the grandiose architecture of government buildings and civic spaces. Often modeled after the great architects of Ancient Greece and Rome, these applications historically embrace stone and concrete. These traditional materials certainly impress, to be sure, however, the need for a resilient flooring material remains. Whether museums, libraries, government buildings and offices, and the like, high-foot traffic demands resilient flooring while also providing that 'give.'
---
Select the best resilient flooring with the Transparency Catalog
Even after deciding on resilient flooring and a specific material, it's best to seek out the greenest and healthiest products that provide not only all of the features that make resilient flooring desirable at a functional level, but have better sustainability attributes.
The Transparency Catalog by Sustainable Minds offers builders the most extensive selection of products to browse and search to find those with the best environmental performance and material health. The Transparency Catalog enables you to learn about the manufacturer's commitment to product transparency and what they're doing to improve.