There are many unsung hero materials within construction that are often completely unseen by the time a job is completed and rarely thought of again. Perhaps one of the most important of these are vapor retarders. A vapor retarder is a material used for damp proofing, the moisture control aspect of wall and foundation construction that protects the interior space and prevents moisture from entering. Moisture issues are one of the most frequent problems faced by homeowners, and for larger, commercial buildings, a vapor retarder is absolutely critical to sound construction.
---
How vapor retarders are rated for permeance
The permeance of a vapor retarder designates how permeable the material is to moisture. The material's moisture vapor transmission rate, or MVTR, determines which category the material will fall into:

Impermeable

Semi-Permeable

Permeable
When it comes to walls and foundations, builders need to use the material with the greatest permeance. Identifying the proper material is only the first step; once selected, the material must be correctly installed in order to do its job properly.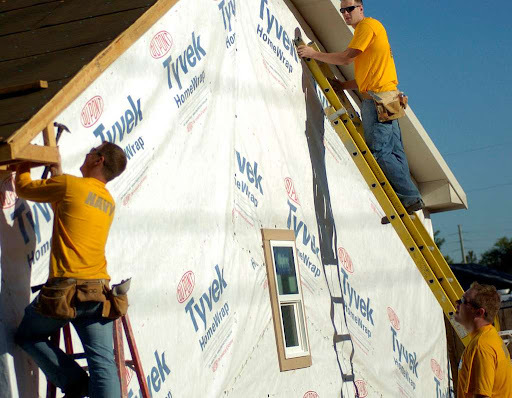 ---
Standards for vapor barrier installation

ASTM International, formerly known as the American Society for Testing and Materials (ASTM) is an organization centered on the development and delivery of international voluntary consensus standards. Over 12,000 ASTM standards are utilized worldwide to improve the quality of materials, enhance safety, and build consumer confidence.
When it comes to vapor barrier installation, the ASTM has set a standard: ASTM E1643, Standard Practice for Selection, Design, Installation, and Inspection of Water Vapor Retarders Used in Contact with Earth or Granular Fill Under Concrete Slabs.
We have outlined the four sections found within ASTM E1643 for vapor barrier installation:
---
The four sections within ASTM E1643

1. Selection

Section one of ASTM E1643 deals with product selection. In order to select the right product, the standard demands builders define considerations for the project:

A reference to local building codes

The physical demands of the project (installation conditions, expected traffic)

The permeance rating of the chosen material
An evaluation tool is then used to classify various vapor retarders by their permeance rating, puncture resilience, and tensile strength. In Appendix X of ASTM E1643, there is a guide to the factors associated with maximum acceptable permeance rating. Ultimately, this section of the standard ensures that builders can verify their vapor barrier has a permeance rating low enough to protect from moisture in their specific project.

2. Design

Section two of ASTM E1643 deals with design considerations, which includes related considerations when considering vapor barriers. This is a useful tool to verify that the design of a project will effectively use the vapor barrier selected. Even if a vapor barrier is the best, improper design will lead to improper installation and likely render the effort a failure.

3. Installation

Once a product has been appropriately selected and the design's use of the vapor retarder verified, the ASTM E1643 standard turns to the most important aspect of damp proofing with vapor retarders: installation.
These are the six standard installation practices:

Create a six-inch overlap of vapor retarder at all seams.

Seal seams with manufacturer's recommended accessories.

Seal around permanent penetration.

Avoid puncturing the vapor retarder.

Repair all damaged areas.

Seal the vapor retarder at terminating edges to the foundation wall, slab, or grade beam.
The ASTM routinely analyzes and adjusts their standards to the newest information available. The sixth standard is newer for ASTM E1643, which speaks to its importance. This is a critical step to verify that the vapor retarder has been properly installed.

4. Inspection

The fourth aspect of ASTM E1643 is rather simple, but also critical: inspection. Knocking selection, design, and installation out of the park is all well and good, but verifying it post-installation is the only way to truly know a vapor retarder is correctly in place to do its job. Any water damage detected during inspection should be resolved prior to slab pouring.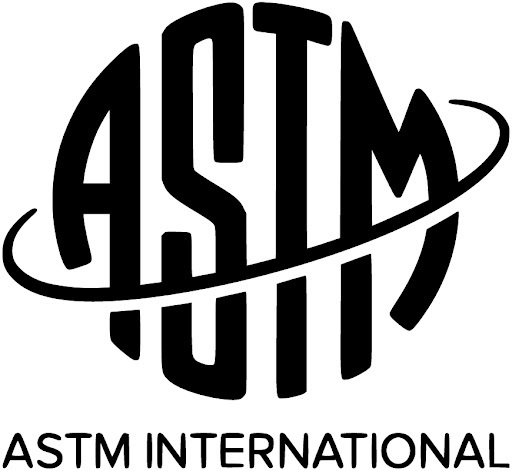 ---
Find sustainable vapor retarders with Transparency Catalog

While serving such an important role, vapor retarders may not be a building component that is known for its sustainability qualities. The function they serve is so critical that moisture prevention overrides sustainability. That said, a growing number of companies and builders would prefer to meet both expectations: a higher quality damp proofing material that is manufactured in a sustainable manner.
To achieve this, Transparency Catalog is a database where specifiers can rapidly search for their needed products and also access their sustainability score. Covering every EPD operator in North America, Transparency Catalog is a monumental resource for those looking to build with sustainable products.
Search Transparency Catalog today to see the many products that manufacturers are producing to work toward a greener, more sustainable future.