Asphalt shingles
Timberline® CS Shingles, Timberline® HDZ™ RS Shingles
Timberline® CS Shingles use specially designed roofing granules that have greater reflectance than traditional shingles. This results in less transfer of heat to the space below which can help to reduce temperatures in your attic and save on air-conditioning costs. Not only that, Timberline® Cool Series® Shingles are made with the patented StainGuard® Protection — to ensure the beauty of your roof against unsightly blue-green algae!
Timberline® HDZ™ RS Shingles, an affordable cool shingle line only available in California, are rated by the Cool Roof Rating Council (CRRC) for use in Title 24 projects — so California-based contractors can now offer homeowners a wider variety of color options with the iconic Timberline HD® look to meet their cool roofing needs.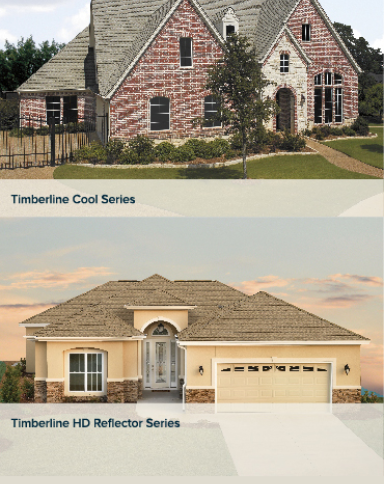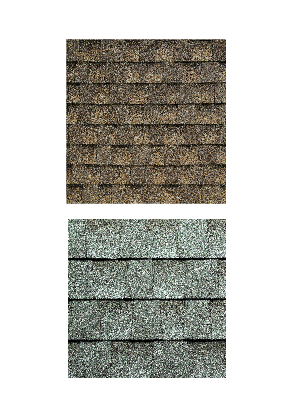 Performance dashboard
Features & functionality
Timberline® HDZ™ RS Shingles

GAF's proprietary color blends and enhanced shadow effect
Highest Roofing Fire Rating UL Class A
Title 24 cool roof requirements compliant
Timberline® CS Shingles

Made with patented StainGuard® Protection
Designed with Advanced Protection® Shingle Technology
Modern reflective technology
Visit GAF for more product information:
CSI MasterFormat® # 07 31 10
Environment & materials
Certifications & rating systems:

ASTM D3161 Type 1, Class F, D3018 Type 1
ASTM D3462, ASTM D7158, Class H
Miami-Dade County Product Control Approved
Florida Building Code Approved
Rated by Cool Roof Rating Council (CRRC)
Material Health Overview
The Health Product Declaration®
The HPD Open Standard provides a consistent, and transparent format to accurately disclose the material contents and associated hazard classifications for a building product.
How it works
Material ingredients are screened and categorized according to the hazards that international governmental bodies and toxicology experts have associated with them, based on two listings:
Authoritative lists maintained or recognized by government bodies
Screening lists, which include chemicals that government bodies determined need further scrutiny, as well as chemical lists not recognized by any government body
Assessment scope and results
What's in this product and why
LT-1 Ingredients
Asphalt oxidized: Asphalt is the core of asphalt shingles. An unrefined by-product of crude oil processing, asphalt has been used for roofing products for thousands of years. It has a low embodied energy versus refined products, and is an effective and durable adhesive and waterproofing agent.
Titanium Dioxide Quartz: The user is not typically exposed to Titanium Dioxide in normal usage of roofing shingles.
Quartz: The user is not typically exposed to Quartz (sand) in normal usage of roofing shingles.
Reducing human health impact:
Timberline asphalt shingles have been continuously optimized to place materials only where they are needed via our Advanced Protection process. GAF scientists are continuously looking for opportunities to improve our products in performance and material health.
How we're making it healthier
GAF is a founding manufacturer of the Health Product Declaration Collaborative since 2011 and has supported the launch of the HPD Open Standard and HPD Collaborative.