Formica Group is a leading provider of branded, designed surfacing solutions for commercial and residential customers worldwide. As the world's largest manufacturer of High Pressure Laminate (HPL), our international network of design, manufacturing, distribution and sales operations maintains the recognition of Formica® as a global brand.
Get sample, specification, quote & submittal help
Contact us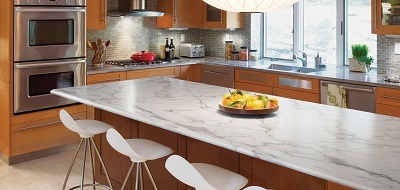 ENVIRONMENTAL PERFORMANCE

MATERIAL INGREDIENTS

Brand | Product

Program

Scope, Region, CO2E, Ind Avg

Expires

Program

Scope | Results

Expires
As a responsible corporate global citizen, Formica Corporation has established numerous programs of environmental management reflecting our belief that significant action must follow good intentions and ambitious goals.

We continually develop strategies that enable us to move toward sustainability with efforts to:
Reduce energy use throughout the life of our products.
Reduce carbon emissions by developing renewable energy sources, waste-to-energy technologies and fuel-efficient freight activities per recommendations from the National Center for Sustainable Transportation.
Work with suppliers to increase recycled and eco-friendly content in our raw materials, making mandatory the use of fibers from sustainable forests.
The heritage and brand reputation of the Formica Group is founded on quality, service and innovative product lines. We have developed an unrivaled expertise that ensures products meet the needs of their applications — as well as market demands.

Working closely with architects, designers and developers, the company is strategically positioned to offer new products and surfacing solutions that complement current design trends. Our ongoing product design and development process underscores our commitment to innovation.

Note: Expired disclosures can be used in a submittal package if the product was purchased during the validity period.
Broken links or other feedback? Let us know. Contact support >