Fluropon® Pure Extrusion
Fluropon Pure may be applied to aluminum extrusions. It's ideal for buildings with extreme environmental requirements. With reduced hazardous materials*, these architectural metal coatings are formulated with both the environment and our grandchildren in mind. In fact, since we support our customers who participate in LEED v4 and Living Building Challenge's Declare programs, Fluropon Pure can be included in your plans for participating in these programs.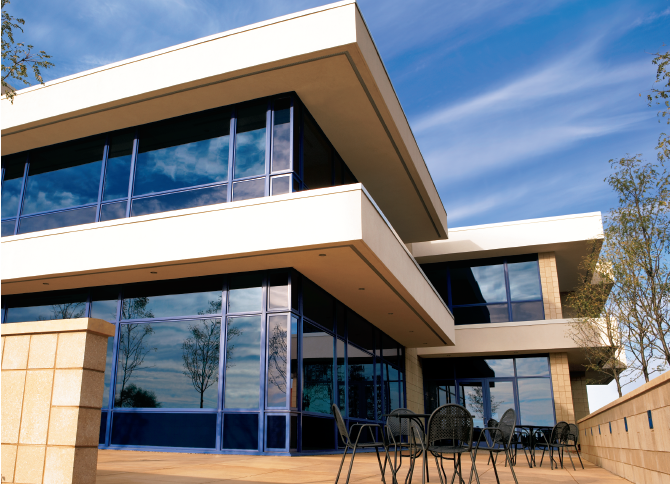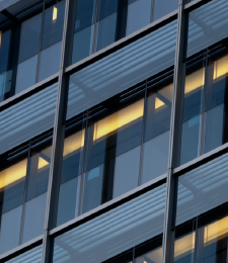 Performance dashboard
Features & functionality
Architectural metal coatings
Extreme weather performance
Outstanding color and gloss retention
Resists dirt, stains, chalking and fading
Graffiti resistant
Visit our website for more product information:
Fluropon Pure
Environment & materials
Improved by:
Formulated without use of PFOA, hexavalent chromium, lead, and phthalates
ENERGY STAR® Qualified
Certifications & rating systems:
Declare, LBC Compliant
Health Product Declaration
Material Health Overview
Assessment scope and results
Declare™
Inventory threshold: 100 ppm
Declare level:
The Declare product database and label are used to select products that meet the LBC's stringent materials requirements, streamlining the materials specification and certification process.
Fluropon Pure PVDF Extrusion Coating

The Health Product Declaration®
The HPD Open Standard provides a consistent, and transparent format to accurately disclose the material contents and associated hazard classifications for a building product.
How it works
Material ingredients are screened and categorized according to the hazards that international governmental bodies and toxicology experts have associated with them, based on two listings:
Authoritative lists maintained or recognized by government bodies
Screening lists, which include chemicals that government bodies determined need further scrutiny, as well as chemical lists not recognized by any government body.
Declare
Declare labels are issued to products disclosing ingredient inventory, sourcing and end of life options. They are based on the Manufacturers Guide to Declare, administered by the International Living Future Institute.
How it works
Material ingredients are inventoried and screened against the Living Building Challenge (LBC) Red List. The Declare product database and label are then used to select products that meet the LBC's stringent materials requirements, streamlining the materials specification and certification process.
What's in the product and why
LEED v4/HPD
Fluropon Pure meets the ingredients disclosure requirements for LEED v4 and we continuously improve the formulation to meet our customer's green building goals. Traditional PVDF coatings can contain hexavalent chromium and phthalates. Fluropon Pure coating systems eliminates these ingredients without compromising on performance.
The only GreenScreen LT-1 ingredients in this product are titanium dioxide, carbon black and C.I. Pigment Green 50 (only present in certain colors). As applied, these materials are embedded in a solid continuous polymer matrix and do not exist as isolated particles. See the HPD for detailed exposure discussion and references.
Living Building Challenge/Declare
Sherwin-Williams Coil Coatings Fluropon Pure PVDF Coating systems are LBC Red List Compliant. We have confirmed with our suppliers that each ingredient is free of LBC Red List chemicals. When paired with approved pretreatments, the Fluropon Pure Coating system can be used to deliver a coated product that is LBC Red List Free!
Proven performance
Our hexavalent chromium-free primer system has been tested in a variety of conditions for over 10 years. The system meets our performance requirements to support the same warranty position as our standard Fluropon system.
---
Extrusion coating process
Extrusion coatings are applied in a manufacturing process on a vertical or horizontal line that consists of cleaning and pretreating aluminum preformed extrusions, through a spray process, and then thermally curing the coating to set the system.
The aluminum extrusion process creates the metal products first — before a finish is applied. The shape of the die determines the shape of the extrusion. Using aluminum billet and a powerful hydraulic press, extruders can produce almost any shape imaginable. Fenestration products are among the most common examples of extruded aluminum, such as framing for windows, curtainwall, storefront and entrance systems.
How we're continuously improving
Coatings preserve and protect
Metal coatings are used to preserve, protect and beautify valuable metal building products. Coatings can help metal building products last as long as a building's service life. Unlike other building products, pre-painted metal can be recovered and recycled without compromising quality.
Eliminating waste and pollution is the right thing to do. Keeping costs down while doing it is the exceptional thing to do. Sherwin-Williams coil and extrusion scientists challenge themselves to formulate high-quality products while using the best materials available. And we're doing it by using biorenewable and recycled materials in some of our coatings and by creating colorful coatings with the highest solar reflectance (SR) values. Best of all, we're staying true to our goal of improving performance without additional costs.
Sherwin-Williams Coil Coatings doesn't just follow industry trends and standards — we help create them. We actively participate in several important Sustainability initiatives, including CRRC, LEED, ENERGY STAR®, Living Building Challenge and others. We don't just comply with these programs; we sit on their technical advisory panels to ensure the programs thrive.