EverGuard® Extreme TPO
50-80 mil
EverGuard Extreme® TPO is formulated for the most severe applications!
GAF scientists have created a new grade of TPO single-ply membrane that is built to handle the extreme demands that new roof top applications can place on roofing membranes. EverGuard Extreme® TPO uses proprietary stabilizers and UV absorbers to achieve weathering performance far beyond current standards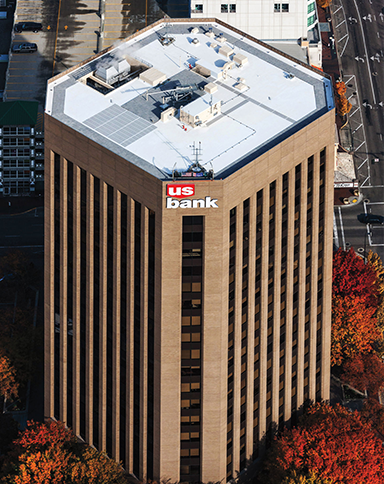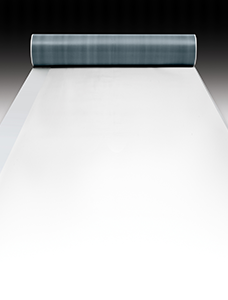 Performance dashboard
Features & functionality
UV testing–Greater than 4.6x the industry standard
Long-term weathering
Excellent long-term heat and UV resistance
Excellent seam strength
Visit GAF for more product information:
EverGuard® CleanWeld™ Conditioner
CSI MasterFormat® #07 54 00
Environment & materials
Improved by:
Landfill Diversion Certified (Mt. Vernon, IN, Gainesville, TX, Cedar City, UT and New Columbia, PA Plants)
Certifications & rating systems:
Declare label, Red List Approved
Florida Building Code Approved
Miami-Dade County Approved
Title 24 Compliant
FM Approved
UL Listed



environmental performance
expires
Type III environmental declaration (EPD)
C2Grave, N. America
Product specific
12/11/24
material ingredients
expires
material ingredients
expires
Health Product Declaration
Verification
Threshold
Scope
LEED Pre ✓
Expires
Self-declared
1000ppm
Characterized, Screened, Identified
BM1
Option 1
03/08/26
Self-declared
100ppm
Characterized, Screened
BM1
Option 1
03/29/24
Self-declared
1000ppm
Characterized, Screened, Identified
LT-1
Option 1
10/01/22
Self-declared
1000ppm
Characterized, Screened, Identified
LT-1
04/23/24
How we are making it healthier
GAF is a founding manufacturer of the Health Product Declaration since 2011 and has supported the launch of the HPD Open Standard and HPD Collaborative.
GAF is the only roofing manufacturer to publish Health Product Declarations (HPDs) on our TPO and ISO products, which means there are no secrets about the materials you're using on your roofing project.
EverGuard® TPO Accessories:

OlyBond500™ Insulation Adhesive: A two-component, polyurethane, low-rise foam adhesive used to adhere a variety of board stocks to most roof substrates.

EverGuard® TPO Seam Cleaner: Use to clean exposed or contaminated seams prior to heat welding to remove any. residual soap or revitalize aged membranes.
EverGuard® CleanWeld Conditioner: VOC Compliant. Required for use in some EverGuard and EverGuard Extreme TPO installations.
Drill-Tec™ Steel Fasteners: Heavier shank & thread diameters than most "heavy duty" roofing fasteners. Extra sharp spade point for quick installation in new or reroof applications.